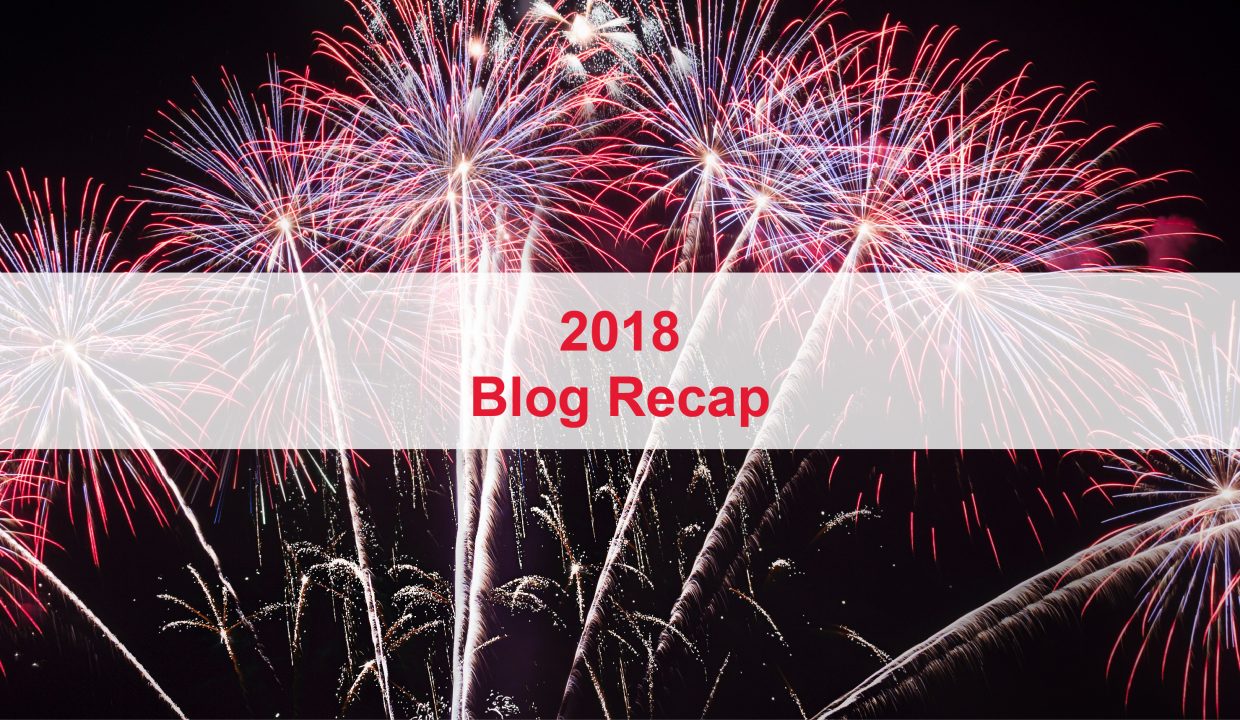 2018 Blog Recap
Hard to believe that another year has come and gone. Over the past year, I've enjoyed helping many families find their new home as well as sharing my passion for real estate through monthly articles. And so, as everyone reflects on the year past, I thought I would do the same. Except in my case, I've decided to reflect on the many blog posts I've shared over the last 12 months. Continue reading below for a complete list of every article I shared this year along with a summary of each post and a link to the full article.
January 2018
Guelph Condos and Apartments – Do's and Don'ts for Renting and Leasing
This article was for all the current and soon-to-be University of Guelph students looking for housing. It was focused on helping parents, students and landlords understand the commitment of renting or leasing apartments and condos. And while I focused it on the city of Guelph, it may also be valuable to parents, students and landlords in any university city.
February 2018
Guelph Condos and Downtown Living
Downtown Guelph is easily one of, if not the most, beautiful spot in Guelph. With all the shops, restaurants and unique condo offerings (even more since this article was published), it may just be the perfect spot for people looking for a home with less upkeep and maintenance. And if the old-world charm of Downtown Guelph wasn't enough, I put together February's blog article to show readers the bonus benefits of condo living.
March 2018
Why You Shouldn't Sell Your Home On Your Own (Part 1)
Ask anyone who's sold their home on their own, and they'll tell you about the horrors of not using a realtor. Because this topic is something I can't stress enough, for March, I decided to write a two-part article about why you shouldn't sell your home on your own. If you or someone you know is considering selling your home on your own, these articles are a must-read.
March 2018
Why You Shouldn't Sell Your Home On Your Own (Part 2)
April 2018
What to Look For When Buying a New Home
It's not uncommon for homebuyers to get mesmerized by high-end finishes, but the most essential parts of a home are what lies beneath those farmhouse sinks, newly-shingled roofs and beautiful landscaping. April's blog post served as a reminder for prospective home buyers of what they should be looking for when it comes to buying a new home.
May 2018
Reasons to Call Guelph Home
In case you haven't noticed, I love Guelph. From its century-old charm to its education offerings, public transportation, central location and more, there are so many reasons to call Guelph home. To share my passion for the city, May's blog post highlighted many of the most important factors people consider when deciding whether or not to relocate to Guelph. If you're considering relocating to Guelph, or even if you currently live here, I recommend you check this article out. You might discover something you didn't know about Guelph.
June 2018
Air Conditioner Buyer's Guide
Guelph is famous for its century homes. And yes, that means gorgeous architecture and loads of charm, but it also means hot summers. More often than not, these homes aren't equipped with modern air conditioning, and thanks to the humid summers we experience in Ontario, this can make for a hot few months. Luckily, there are many aftermarket air conditioner options for homeowners looking to cool off. In June, I discussed the different types of air conditioners, how to pick the right one and some things to consider when making your decision.
July 2018
Tips for Hosting an Open House
Holding an open house is an integral part of selling a home. And while your realtor typically handles it, it will involve some input and effort on your part. July's blog post focuses on providing you with the information you need to make sure your open house is as successful as possible.
August 2018
What to Expect When Buying Your First Home
There are not many things that are more exciting than buying your first home. But amongst all the excitement, there's also bound to be some anxiety and nervousness as well. I wrote August's blog post in hopes of educating all first-time buyers on the ups and downs of buying a home. This way, they can be prepared for every hiccup and bump and ensure they don't get discouraged.
October 2018
The Pros and Cons of Winter House Hunting
Winter means cold temperatures and snow— lots and lots of snow. And for many people that means hibernating indoors where it's warm and cozy. But if you're planning to purchase a home, you may want to reconsider your plan to hibernate and consider conducting your home search over the winter. Believe it or not, there are actually some benefits to winter house hunting. October's blog post will show you.
November 2018
Things to do in Guelph this Holiday Season
November's blog post shared many different Guelph holiday events available throughout December. And since the month is now halfway through, I didn't want to tease you with events that had already passed. If you'd like to check out the blog post to give yourself an idea of what to do next year, you can find it in the blog section.
I truly enjoyed writing each one of these blog posts for you throughout the year, and I hope that you've enjoyed reading them equally as much. And even though the year is coming to a close, that doesn't mean my blog articles are going to stop. For 2019, I plan to continue sharing a new blog post every month for your reading pleasure. If you have an idea for a blog topic, I'd love to hear it. You can contact me by phone, email or even on social media. And don't forget to like my Facebook page for the latest listings, news and info.
Happy Holidays and a Happy New Year!