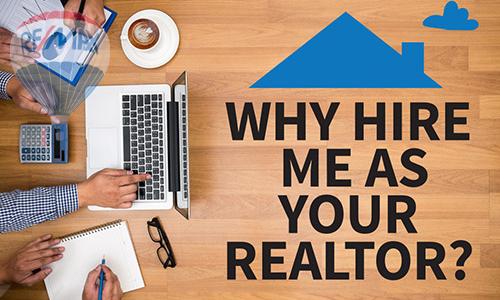 7 Reasons to Get a Realtor
Although the world has changed working with a realtor is still critical. Why work with a realtor instead of acting on your own? Whether you are buying or selling locally or exploring the myriad of online listings, a realtor will simplify the process.
1. Knowledge and Experience
A Realtor has the knowledge and experience to recognize the appropriate options then negotiate and close a deal.
2. FSBO Doesn't Have Same Access To MLS
A For Sale By Owner (FSBO) seller with no realtor doesn't have the same access to the MLS (Multiple Listing System). The MLS database and software provides the inside track on offers, listings and commissions.
3. Objective Feedback
Realtors are objective and can provide feedback on why a property might not be selling based on their past experience and knowledge of current market trends and conditions.
4. Realtor Code of Ethics
Realtors are bound by a professional code of ethics to protect the privacy and security of the client.
5. Work as Agent For Buyer
A Realtor can also work as an agent for the Buyer to protect your interest in dealing with another agent or company.
6. Help Navigate and Protect Interests
A Realtor can help a buyer navigate what is fair and legal when assessing online listings. Properties found online are not necessarily represented by licensed realtors and lack protections through the Real Estate Brokers Act. A realtor can protect you from getting duped by an attractive looking online listing.
7. Real Advice
A Realtor can advise regarding a realistic selling price that will garner quicker offers and suggest which repairs are cost-effective to get the price you want. To save time and protect your investment connect with a Realtor who is trained professionally and sanctioned by the Real Estate Council of Ontario and governed by its code of ethics. Remove the stress that sometimes comes with what should be an exciting move forward in your life and finances.