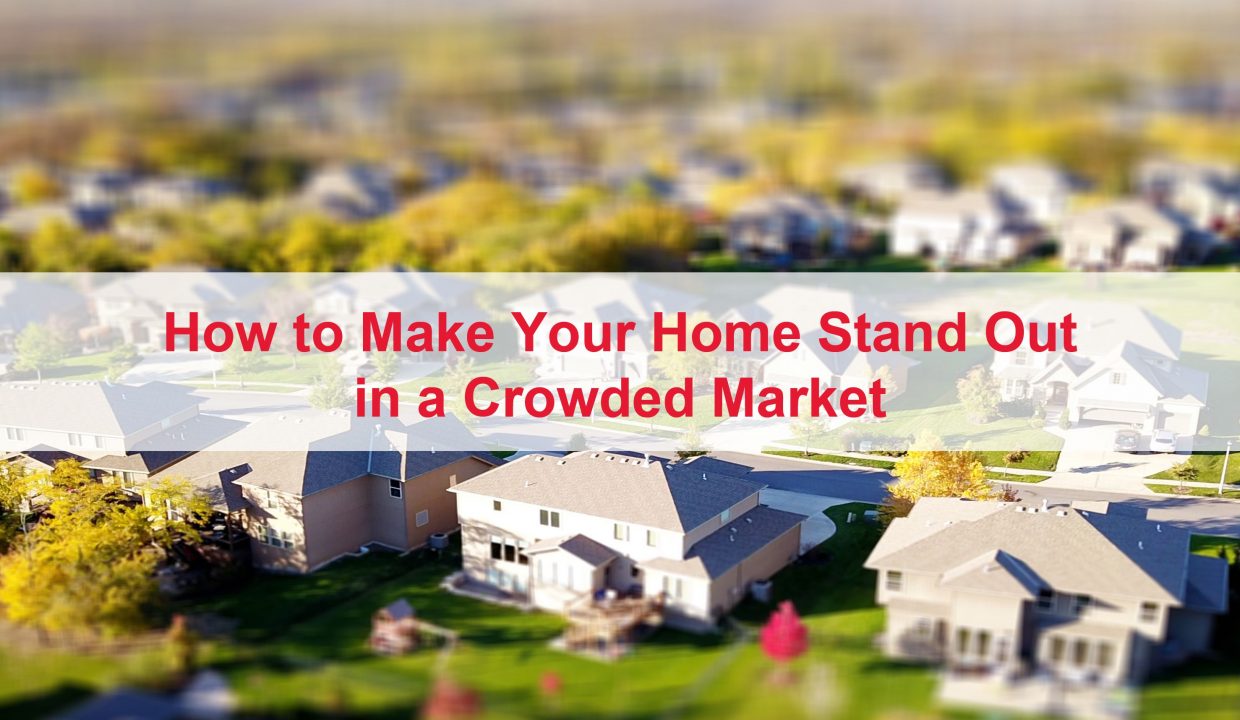 How to Make Your Home Stand Out in a Crowded Market
Guelph is forecasted to experience another seller's market this year! If you're planning on selling your home this year, you will want to make your home stand out amongst all the other "For Sale" signs popping up in the area. It is important to highlight what makes your property unique and special to set it above the other homes on the market. In today's blog, I wanted to breakdown some crucial steps you can take to help your home stand out in the crowded spring seller's marketplace.
Home Staging
Home staging is an important step to making your home stand out in a crowded seller's market because it helps feature what makes your home unique. The purpose of staging is to get your home looking its absolute best for potential buyers who are hoping to visualize themselves moving in. This is your chance to showcase the best assets that your home has to offer which can include anything like new hardwood floors, a walk-in closet, an outdoor swimming pool, energy-efficient upgrades, and anything else potential buyers would be drawn to. When staging your home, try to picture it from the eyes of your open house or showing guests. Homeowners often get used to and don't notice their home's layout or how their home generally looks after they have lived in it for a long time. Walkthrough your home looking at it as a potential buyer and take note of the areas you would want to be fixed and which features you should showcase. Some of the best ways to highlight the unique features of your home include decluttering and depersonalizing, sticking to more neutral colours if repainting, and doing a deep clean of every room. Removing clutter, personal items, vibrant colours, and any mess will get rid of any distractions so your potential buyers can focus on all the positive elements your home has to offer. For more home staging tips, read my blog on how to stage your home's interior to help close the sale of your home.
Curb Appeal
Curb appeal is so crucial to your home's overall feeling and look because it is the first thing buyers will notice. Having a clean and appealing exterior can go a long way with impressing guests and potential buyers before they even step foot inside your home. Take advantage of this opportunity to make a good first impression and stand out from other homes on the market. The first step is to repair and clean your home's exterior with things like broken, dirty, or outdated light features and windows, chipped paint on your exterior walls or doors, cracked porchways or driveway, and an unkempt lawn or landscaping. These are all things that buyers will notice as they make their way into your home for open houses or showings. Once you have cleaned and repaired any problem areas, switch gears by adding new elements that will boost your home's curb appeal. Little touches like a new house number or temporary potted plants go a long way in adding little pops of uniqueness and visual appeal. Check out my past blog to learn more about home projects you can do to instantly boost your home's curb appeal.
Quality Photos
Once you have your home's interiors and exteriors showcase ready, show off all your hard work by taking high-quality photos. Hiring a professional to take your home's photos is essential to showcasing your home in the best light and attracting potential buyers. We are all used to seeing picture-perfect homes in magazines and home-renovation shows, so this level of professionalism is expected in the industry. Make sure you do a scan of your whole house and clean before the photographer arrives so nothing unwanted is in the shot from any angle the photos could be taken from. Open all your blinds and try to schedule your photoshoot when your home has the best natural lighting to highlight this feature and get the best photos. You can also make a list of key selling features you definitely want your photographer to capture and focus on to ensure you are prepared beforehand, do not waste any time, and nothing is missed during the photo shoot. Don't forget to include your home's exterior on your list so that you can highlight the selling feature of your front entrance area and back yard area if you have one. Consider doing aerial photos to showcase the size of your lot or its attractive qualities if these are things that will draw in potential buyers.
Hire a Realtor
The most important step you can take to help your home stand out amongst a crowded market is to hire a realtor. Having your home professionally listed not only means your home will look its best on the market, but you will also have access to a realtor who can provide you with professional advice and real estate experience. One of the many advantages of hiring me as your realtor is my experience analyzing buyer behaviour and industry trends that will provide insight into what's selling and why. This insight means I can suggest unique ways to stand out and draw buyers to your property. Having me as your realtor means you will be more prepared to hit the market and you can always ask me questions if you don't know how best to prepare for showings, open houses, or negotiations. Check out my other real estate selling tips to make sure you are prepared and know how to highlight the features that make your home unique.
—
My 20 years of experience and knowledge will make selling your home easier and less stressful. If you're planning on moving in the Guelph, Kitchener, Waterloo or Cambridge area, get your FREE home evaluation so you know what your home is valued at in the current real estate market. Contact me or call me directly at 519-993-5656 to get your home ready and stand out during our spring seller's market.