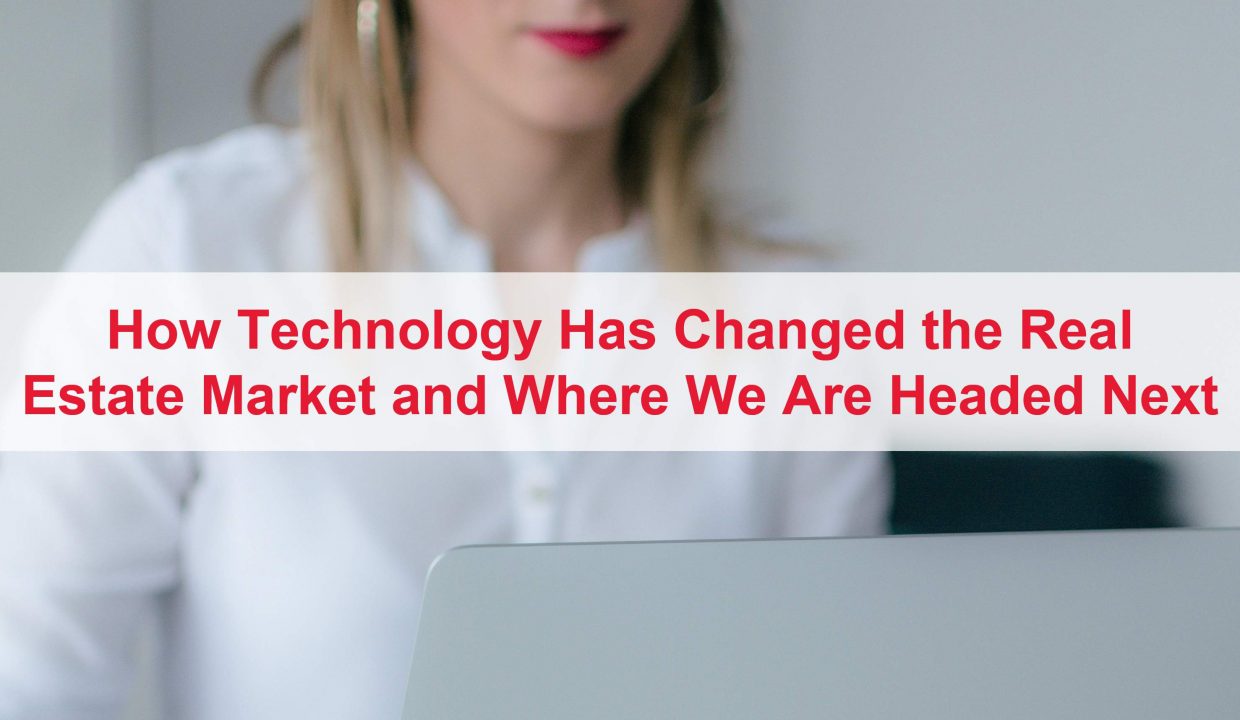 How Technology Has Changed the Real Estate Market and Where We Are Headed Next
It is hard to imagine that as recently as 20 years ago real estate pretty much centred on a listings book that only real estate agents had access to. In order for a home buyer to browse available listings, they generally had to sign a contract with an agent, and even then could only look through the listings book with their agent present. Things are dramatically different today – for you to look through any listing in Guelph, Kitchener-Waterloo, or Cambridge, you simply need to click on the Listings tab above! This month we will be looking at many of the many major technological changes over the past few years that have transformed how our clients engage with the real estate market from starting their search or listing their home, to completing the sales transaction, and where technology will likely be leading us next.
Technologies that Assist in Finding the Right House
When I began in real estate, I did all of the leg work for my clients. Clients would provide me with their list of requirements and I would start sleuthing for the perfect home for them. While I still do this for many of my clients, a growing number do their own research and come back to me with a list of homes they'd like to see. In fact, 93% of all Canadians now use the Internet to look at homes! This has been very helpful for all involved, as many of my buyers will often find a home online that doesn't meet their initial list of requirements, but they still take an interest in any way. The listings you will find on this site are not simply my own, they also include not only Re/Max real estate listings but also listings from every major brokerage in the area, so you can be confident you are getting all of the latest information.
New Technologies that Will Help You in Your Search
Home search, like Google searches, is becoming more intelligent. In fact, real estate data providers are looking at artificial intelligence as a means of providing a highly customized search that will serve results by relevance, much as Google results do now. It won't be long until you will be able to fill in a home buying questionnaire and then based on your priorities and preferences have the perfect homes served up to you. Until this technology becomes available, we aim to help our clients find the perfect home by getting to know them well, so that I can make suggestions for homes that may not fall into original specifications. If a foreclosure hits the market that is $100 000 less expensive than the houses you are searching through, but may not tick all your boxes, I'm sure you'd like to know!
Digitally Completing the Real Estate Transaction
I remember a few short years ago the only real tools I needed were my car and my all-in-one printer/scanner/fax machine. These days, I honestly can't remember the last time I sent fax! These days, I work with my clients on our smartphones, digitally signing what we need with a few clicks. Although I'll certainly still huddle with clients for strategy sessions, gone are the days where clients would need to come into the office and wait for hours on end for sign backs and counteroffers!
New Technologies in Home Marketing
I pride myself as an agent who stays at the forefront of technology when it comes to marketing homes. I was the first agent in Guelph to develop my own home search app. The app was groundbreaking at the time, allowing users to search for homes by location using their phone's GPS. This feature was especially popular with the under 40 crowds.
Another popular marketing technique that has been around for many years but continues to improve involves virtual tours. Virtual tours allow buyers to view your home in 360 panoramic sweeps, and many now allow you to move from room to room. This technology is so helpful, many of my clients will skip houses that don't have them. Rather than driving to 20 homes, my clients will view 20 virtual tours from the comfort of their own homes, and then drive with me to see the best 5 or 6!
The Importance of an Agent
Despite all of the technological changes in recent years, the general public has largely continued to choose to work with certified and accredited real estate agents for their home transactions. The reason for this is that so much is at stake when buying or selling, mistakes can be incredibly costly, and the learning curve is immense. Technology has allowed for much greater access to home information but doesn't provide the additional skills offered by an agent, namely market awareness, home improvement values, typical discounts based on deficiencies, negotiating tactics, financing options, and an endless number of softer skills that come only through experience. Although I pride myself in staying ahead of the curve in the latest real estate technologies, my clients most appreciate the experience I bring to the table, and the warm touches I bring working with a wide range of clients from new home buyers to savvy real estate investors.