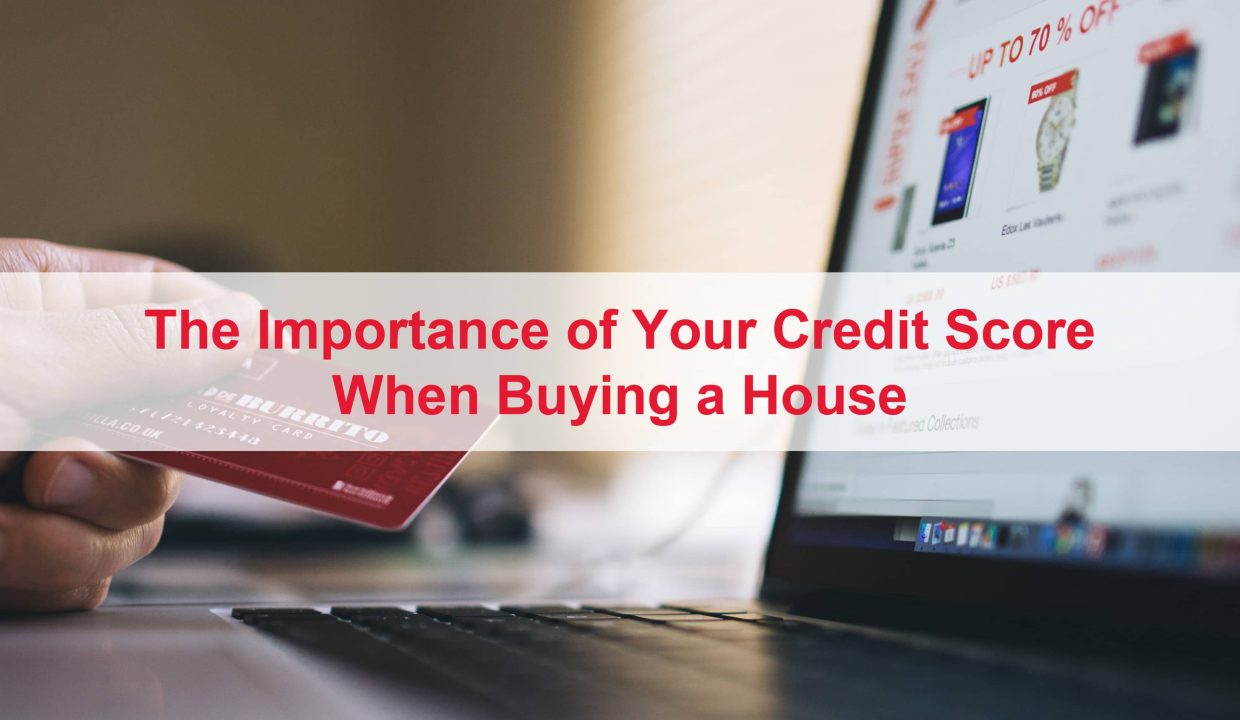 The Importance of Your Credit Score When Buying a House
I get a lot of questions from first time home buyers about how much their credit score impacts their ability to buy a home. When purchasing a home in Canada, your financial situation is integral because you must prove that you are financially stable and in a strong position to make a large purchase. Everyone knows that your down payment and monthly income impact what homes you can comfortably afford but your credit score, especially for first-time homebuyers, is often forgotten about or overlooked. In today's blog, I hope to give you a crash course on credit scores and how yours is affecting your home buying abilities. Don't hesitate to send me a message if you still have questions after reading – I am always happy to help!
What is a Credit Score?
If you're a first-time homebuyer, you might not have even heard the term "credit score" before this blog. Regardless of if you knew or not, the financial decisions you have been making were and are impacting your score. Your credit score measures your financial health and shows potential lenders their level of risk when lending you money. This score is built and tracked based on the information your credit bureaus receive from companies that lend you money or issues your credit cards. This includes banks, retailers, credit unions, and other financial institutions that you are involved with. You can ask your credit-agency to send you one free copy of your credit report each year. You can also lookup your score at any time outside of this annual report for a small fee.
Your credit score will be a number between 300 and 900 (the higher the better) that will help lenders decide whether or not you are a good candidate for a mortgage loan. A credit score above 700 proves that you manage your credit well and demonstrates to potential lenders that they should feel comfortable letting you borrow money. On the flip side, a credit score below 700 means you mishandle your credit and lets potential lenders know that you are more of a risk to lend to. A lower score may also mean that you are required to pay a higher mortgage rate.
What Factors Impact My Credit Score?
Each credit bureau has its own formulas for calculating credit score numbers, but they share common factors that will impact your score. Some of the factors that these credit bureaus take into consideration include paying your bills on time each month, the amount of debt you carry, your open lines of credit and their current balance, and the different types of credit you have. Your payment history is crucial because things like late or missed payments, overdue accounts, filed bankruptcies, or written off debt will lower your score. Your credit history, including things like how long you've had your accounts open, how recently you've applied for credit, and how frequently you apply for credit, all impact your credit score. It is always a good idea to keep your current credit accounts open even if you do not use them because the longer your accounts are open, the better your score. You should also aim to have a mix of credit open including credit cards, auto loans, and a line of credit.
Why Is My Credit Score Important?
In Canada, you need a minimum score of 600 to qualify for a home loan from one of the major banks. These are your prime lenders and any score below 600 will most likely mean you will not be approved until you can increase your score. Remember that a score below 600 signifies to these lenders that you have made poor financial decisions and that your financial health is not very strong. Lenders are not likely to have confidence in your financial abilities and will not approve you for a mortgage because you are more likely to skip payments on your home. The lower your score the greater risk you pose to these potential lenders. If you do have a lower score and pose a higher risk, lenders will often compensate by charging a higher interest rate or not loan to you at all. This may sound obvious to some but even a difference of 0.5% in your interest rate could end up costing you hundreds or thousands of dollars over the course of your mortgage payments.
Can I Improve My Credit Score?
Do not give up if your credit score is low! There are multiple ways you can improve your credit score – some more short while others are long term. The first and most obvious fix is to pay off all your debt, particularly from consumer purchases. Also, try not to apply for additional lines of credit and limit the number of times you apply for credit. Checking your own credit will not impact your score, a common myth, but frequently applying for credit will. That being said, try to always have at least two credit facilities open at all times and do not cancel any current credit cards even if you do not frequently use them. Try to use each open credit facility every month, even just for small purchases, and always pay off the balance. It is crucial that you always make your monthly payments and bills on time, or at least pay the minimum payment.
—
I hope these tips help you understand what your credit score is, how it impacts your home buying abilities, and what you can do to improve your credit score number. Don't hesitate to send me a message if you have more questions or concerns about your credit score. With my 20 years of experience and knowledge, I can help you decide how best to improve your score to get you into the new home you are after. I'd be happy to discuss your best options and where to focus your time! Contact me or call me directly at 519-993-5656 to start discussing how I can help you buy, sell, and rent your dream property.