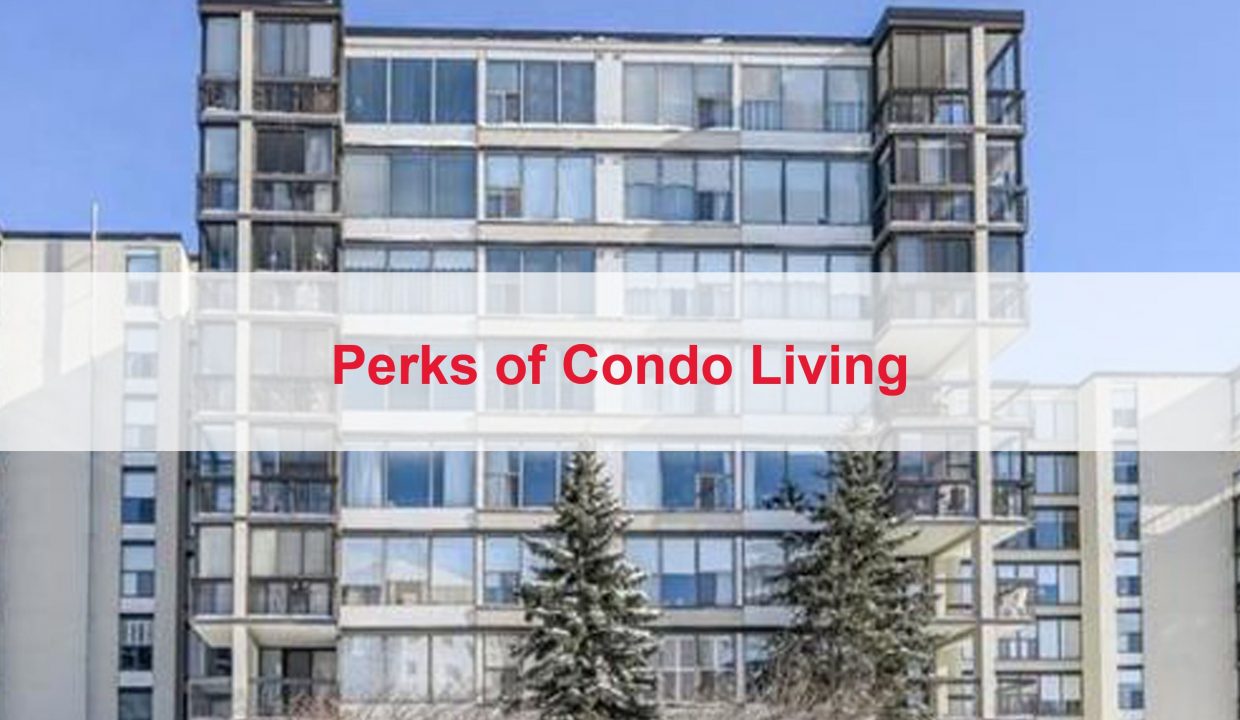 Perks of Condo Living
I have noticed that condos have been increasingly growing in popularity, especially in the Guelph area. I have many people interested in purchasing a condo including first-time home buyers who are looking to enter the real estate market, investors looking for rental properties, and older homeowners looking to downsize their space. All of these people, even at all their various life stages, can benefit from making the move to a condo. The difference between condos and other freehold homes is that you own a unit and share ownership of the land, building, and common area with your fellow condo members. Condos come in all shapes and sizes including low-rise buildings, townhomes, duplexes and triplexes, and mixed-use buildings (like condos above storefronts or office spaces). Whether brand new, re-sell, or conversions, condos are a great option for many people looking for a new space to call home. In today's blog, I want to outline all of the advantages to condo living that will help make your decision more informed and easier if you're thinking about buying a condo.
Included Amenities and Maintenance
Potentially the biggest draw to living in a condo is the included amenities and home maintenance. Most condos offer ample amenities just outside your unit's door including pools, fitness centres, party rooms, and theatres. These features are normally out of reach for the average homeowner, but condo dwellers get to experience them all without the extra cost of ownership or hassle of maintenance. The upkeep of these communal spaces is normally incorporated in the condo fees meaning you can save yourself the headache of regular cleaning and repairing. Maintenance fees also usually include the outdoor areas of the condo meaning you do not have to worry about cutting the grass, shovelling the snow, repairing the roof, replacing the siding, or just maintaining a nice curb appeal in general. Unlike other home options, all of this work is done for you with no effort and stress on your end. Additionally, condo owners may enjoy the added benefit of proper security measures that are provided to all the residents. Even if living alone in a condo, added security measures can help you feel safer and more comfortable in your new space. Again, security will be included in your condo fees and not something you have to actively seek out or pay for all by yourself.
Affordability
Condos can be less intimidating for first-time homebuyers because they are more affordable than townhomes, semi-detached, and detached homes. The lower price point, which is sometimes quite dramatic, also makes a condo the perfect option for anyone hoping to downsize and save some money. Most condos also come pre-furnished with appliances meaning you can save some money by not having to buy appliances or by selling your old ones. Even when factoring in usual condo fees, this option is still often cheaper than a mortgage and care for a single-family home. Since your maintenance is covered, you can better assess and create housing budgets that are more predictable and accurate. Condo owners often see lower insurance costs because your home insurance will only need to cover the inside of your home unit.
Flexibility
Having a more flexible living situation is also one of the main draws to condo living. Since you do not have to worry about as much home maintenance, you have more free time to spend doing other things. This element makes condos a great option for people not fussed about yardwork or exterior upkeep like first-time homeowners, investors, busy families looking to downsize, and elderly people. Having a smaller space with fewer responsibilities means more freedom to actually get out and enjoy the city! Most Guelph condos are located in vibrant areas and prime neighbourhoods that are close to numerous amenities. They are often steps away from public transportation, workspaces, shopping centres, restaurants and cafes, movie theatres, parks, and everything you and your family could need in the city. Living in one of these condos allows you to capitalize on your location and can even serve as a worthy investment property since condos located in prime or growing neighbourhoods typically increase in value over time. Outside of Guelph, being freed from most of your home maintenance chores also means more time to travel without worrying about upkeeping your property.
Sense of Community
Something that is often overlooked when considering condo living is the benefit of the community. You are often living in closer proximity to your neighbours which means more opportunity to make friends and build a sense of communal belonging within the residence. The communal spaces of condos are great for socializing and are often used for game days, movie nights, and other events that all residents can participate in. This communal vibe makes condos the perfect home option for residents that have recently relocated, meaning they are new to the Guelph area and might be looking to create connections and learn more about the city from locals. Families can also benefit from this type of community because your friends down the hall or up a few floors are a lot easier to arrange play dates with (for both children and adults). More elderly residents can also enjoy this community as there is no unnecessary travel that can prevent them from remaining active and social with members of their condos. Since condos are frequently built-in high traffic areas of the city, residents are also closer to entertainment and events in our community.
—
Do all of these condo living advantages sound like everything you want from your living space? With my 21 years of experience and knowledge, I can help you decide whether a condo fits in with your financial goals and lifestyle. I'd be happy to discuss your goals and dream living space so that I can start sending you home listings that I know you will love. Contact me or call me directly at 519-993-5656 to start discussing how we can find your perfect condo!