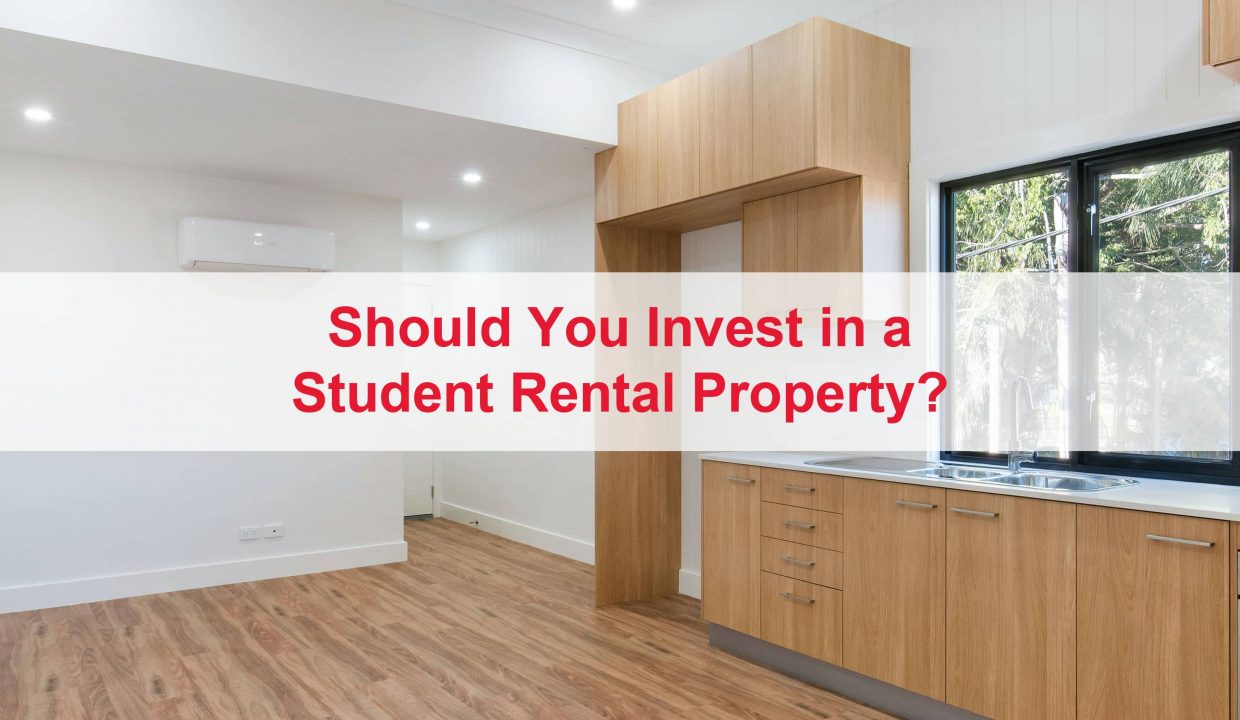 Should You Invest in a Student Rental Property?
It's almost that time of year again when our city's population grows to welcome back our University of Guelph students. The continued growth in the region has helped to make the area very appealing to students who are looking for short-term rental properties while they go to school at the university or any of our surrounding local colleges. With September just around the corner, I know a lot of you are probably considering what it would be like to own a student rental property in the area. If you're thinking about investing in a Guelph rental, there are some things you should consider to ensure you get the best return on your investment. Here are some tips on how to buy a student rental property in Guelph so that you can give students a great place to live when they leave home.
Make Sure It's a Good Fit
While the steady cashflow is very appealing, it does come at the cost of your time and energy. Are you ready to deal with young adults who are most likely living away from home for the first time? It is very common for property owners to get frequent texts, phone calls, and/or emails from tenants about anything going wrong or of concern about the house. Your lifestyle will also have to align with monthly property visits and property upkeep as well as keeping your files organized to prevent falling behind on rent payments. Remember that student rental properties have more turnover than other buy and hold strategies which means more frequent paperwork and showings. Even though the average length of a university or college program is four years, most students will move around throughout the course of their program as friends or circumstances change. You need to make sure you can put the time and energy into creating a solid process for keeping on top of all of these property maintenance tasks.
Location, Location, Location
Once you have decided that owning a student rental property is for you, the next step is to consider where to purchase. You need to think about where students want to live in Guelph and if there is a need for more housing in that area or surrounding neighbourhoods. Students often rely heavily on walking, biking, or public transport to get around so places closer to campus will normally sell first. That being said, the properties closest to campus are not always the most desirable for students. My job is to help you find what areas have a shortage of appealing student housing and what we need to do to fill that void. I always recommend looking up the Guelph bus routes and taking a walk from campus to see what your best options are without being too far of a commute to school. Like most universities, the University of Guelph includes public transit in their tuition fees so most students will not have a problem taking the bus to and from campus.
Match Your Property to Your Dream Tenants
The next step is to ask yourself who your dream tenant(s) is/are and choose a rental property that will appeal to them. There are different types of student rental properties available in Guelph ranging from detached homes to condos so you will want to make sure your property aligns with your ideal tenant(s). To attract responsible tenants, your property needs to be in good shape, be in a safe location, and have all the facilities to meet their needs. Are you looking at renting to one student or a group of students? Your answer will help you narrow down your property searches and help you choose between different types of properties available. If you are looking into condos, make certain that the property is suitable for students and not an older generation – the two crowds will not mix well. I usually recommend starting your search early in the year to draw in the more put together students that are eager to find their perfect rental. Not only will this help you sign your tenants in time, but it will also help you avoid attracting any unorganized last-minute renters or drama from changes in renting friend groups.
Maintain Cleanliness
This is a big one for student rentals as this is the first time most students have lived away from home without a caregiver doing most of the cleaning. Try to regularly check on the cleanliness of your property to avoid issues with pests and decay. Something people often forget is to check that your renters know about garbage collection rules and have adequate bins for garbage. I also have some property owners that have their tenants contribute to monthly cleaning services to avoid any awkward conversations about dirty rooms or common areas. Since you will have tenants moving in and out at the end of each lease, be prepared to monitor and get rid of any mess, old furniture, or unwanted items left behind. You will want to be present for part of your tenants move out to make sure your property is left in good condition.
Hire Help
If all of this sounds like too much for your current lifestyle, I recommend hiring a property manager for your student rental. Like I said, owning a student rental is a great investment if you can contribute the right amount of time and energy. If you are worried this might not be feasible for you or your family, it is definitely worth it to hire someone to do the job for you. Having a middleman is great if you want to be kept in the loop but not responsible for answering tenant calls, emails, or texts. This will also take some of the maintenance tasks off your plate as well including property visits, property showings, and collecting deposits.
—
I hope these tips help you more fully understand what is involved in owning a student rental property in Guelph. Do you think a rental is your next investment? Send me a message for more expert advice on where and how to get your search started. With my 20 years of experience and knowledge, I can help you decide how best to go about purchasing your rental property so that you get the best return on your investment. I'd be happy to discuss your best options and where to focus your time! Contact me or call me directly at 519-993-5656 to start discussing how I can help you buy, rent, and sell your dream property.