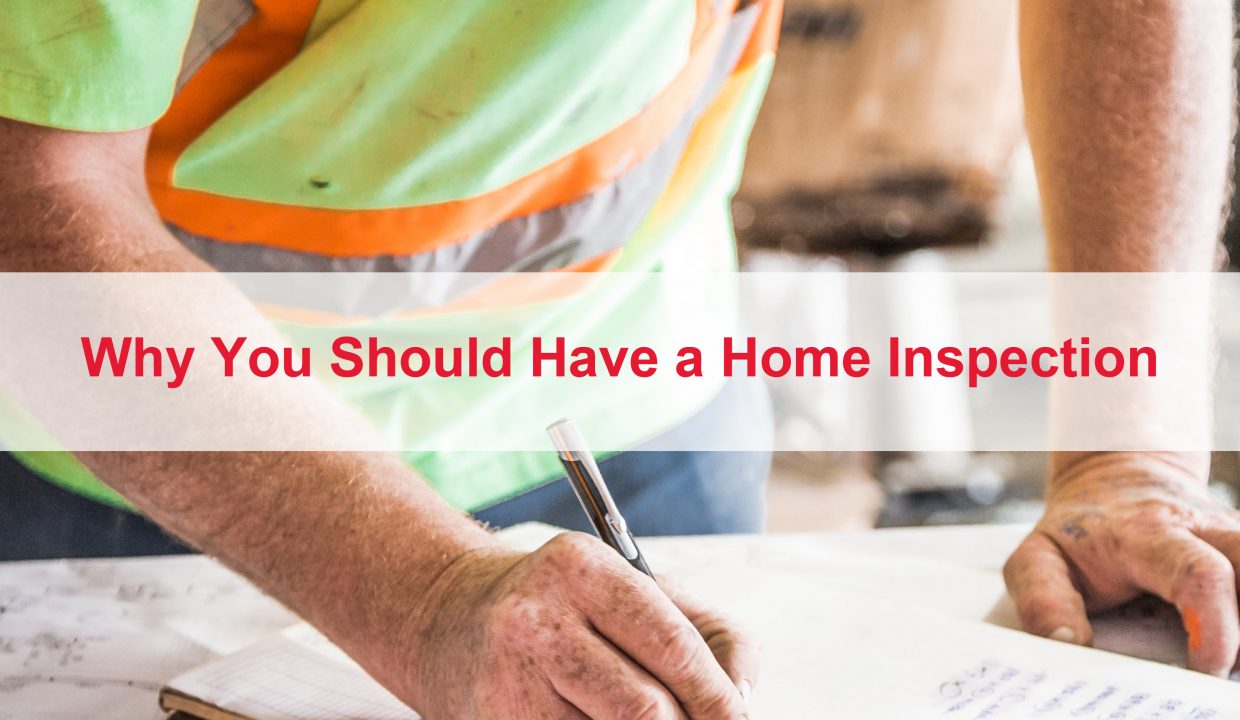 Why You Should Have a Home Inspection
I often have clients ask if it is really worth it to have a home inspection done before purchasing a new home. The answer is always yes. After working in the real estate industry for over 20 years, I know how important this step is within the home buying process. Getting your potential new home inspected is one of the biggest (and most important) steps in buying any home, whether you're a first-time homebuyer or own multiple properties and everyone in between. Having a professional inspect your home allows you to get a better understanding of what you are purchasing and catch things that the untrained eye would not. Here are some of the other benefits of getting your home inspected.
Understand the Condition of The House
When viewing a new home, we can sometimes get caught up in the home staging or pretty wrapping of the home and forget to look more closely at the actual property itself. The main job of a home inspector is to move past the staging to report on the actual condition of the home. Your home inspector should identify potential future problems, replacements, and safety concerns while also describing the more general state of the home. Remember that the whole point of a home inspection is for you to confirm the condition of a property in order to make informed decisions about your purchase.
I can recommend the best home inspectors in your area and let you know the approaches each one most commonly takes when going through properties. If permitted, I always suggest that my clients accompany the home inspector as they complete the inspection. Depending on the size and condition of the property, this will only take about three hours of your time and allow you to learn as much as possible. While there are some home issues you can spot on your own, there are other areas that go unnoticed to the untrained eye. Some of the most important areas that your home inspector should always look at including your roofing system, plumbing, electrical, appliances, HVAC, and the actual structure and exterior of the property itself.
Save Your Future Self Money
Some homeowners choose to skip the inspection process because of the added upfront cost. This price will depend on a variety of factors including the age, size, and location of the home but the prices range from around $350 to $500. That being said, I always recommend clients do their research into home inspectors to check for qualifications and credentials. The price of the inspection should not be the deciding factor when choosing between inspectors – always make sure you are choosing a reputable inspector first and foremost.
While some homebuyers do not want to invest in a home inspection, this small sum of money adds a significant amount of value for the buyers. Being able to identify problems with your new home before you purchase it can save you a lot of money both in terms of lowering the purchase price and being able to plan ahead. If something needs to be fixed or replaced, you want to know about it before purchasing the property to avoid unexpected and costly repairs down the line.
Complete a Smoother Purchase
Having a home inspection done will help answer a lot of your questions about the property that can only be answered by an expert. Confirming the condition of your potential new home will make it easier for you and the seller to agree on the market value of the home. The home inspection will really put everything out in the open about the property and does not leave a whole lot of room for anything outside of fair negotiations. Having completed a home inspection, you can also identify any major issues from a home inspection report to ask for a lower price or advocate for repairs that need to be done before the purchase. You will be armed with insight into the home's condition and can authenticate everything the property seller is trying to negotiate.
On the flip side, seeing a clean inspection report can make it easier for you to accept the house's price without regrets or hesitations. Knowing that there are no major defects with your potential new home will only give you peace of mind and confidence moving in. Not only are you saving your future self from unexpected costs, but you are also saving yourself from added stress which can dampen the excitement of buying a new home!
—
I hope this month's blog helps you see just how important home inspections are within the home buying process. Skipping the home inspection step might save you money upfront but you're losing valuable insight into the property which could cost you much more down the line. Send me a message for more expert home buying advice so I can help make your buying experience easier.
You can trust my 20 years of experience and knowledge in the Guelph, Kitchener, Waterloo, Cambridge, and surrounding areas to help you understand and be prepared for the buying and selling process. I'd be happy to discuss your best options and where to focus your time! Contact me or call me directly at 519-993-5656 to start discussing how I can help you buy, rent, and sell your dream property.