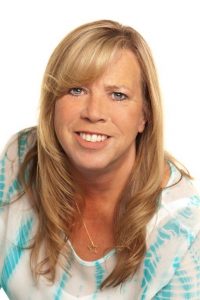 My success has been derived from the trust that my clients have placed in me. I am dedicated to my clients and hold them in the greatest of care with my vast knowledge, ethics, and the service I provide from start to finish.
My career began with Royal City Realty in Guelph where I was a Sales Representative for 4 ½ years and then moved to Remax where I currently work. While with Remax, I am proud to have mentored 5 agents that have all gone on to become successful in their careers and was thrilled to have had the opportunity to do so. In my career, I have been honoured to have received several awards which I am very proud of and have worked diligently to achieve.
Testimonials
What people are saying about Deb
Deb helped us out in purchasing and closing our new home on Sumac Place. It was the fastest deal I've ever been part of. We looked Friday, offered Saturday, and 12 days later we were moving in. Honesty is always best, and that's what we received with Deb. If you're looking for an Agent through Re/Max, Deb was the best for us and will be for you too. Deb helped my son purchase his first home as well. All his questions were given honest answers including being directed to financing. Great job done for me and my family. Thanks so much Deb. If we ever need help again, we have your # for sure.
The best! This lady has a heart of gold and is the consummate professional. It was a difficult transition from our home to a new city and a condo, but Deb walked us through everything providing all the contact info we needed saving me much frustration and time so I could spend my energy caring for my husband. I cannot thank her enough - she saw the need and stepped up immediately with great kindness. This is the third time our family has hired Deb and we would never consider anyone else if one of us moved again.As I said before, The Best!
I am so grateful to the friend who recommended Deb to me when I was looking for a realtor for my mom's house in Guelph. She was so helpful with suggestions as to what needed to be done in a way that was not overwhelming. She provided a comprehensive list of comparable properties in order to determine an asking price which we got in one week on the market. Deb and her team did a great job dealing with the finishing touches and taking very inviting pictures to post online. She is a consummate and very personable realtor and very down to earth. You gotta love a person who says it as it is.
Buy or Sell
Featuring Cambridge, Kitchener, Waterloo and Guelph Homes on Sale